Weekly Analysis:
UK Halloween banners analysis at Morrisons, Asda, Sainsbury's, and Ocado.
You're looking at a series of quick in-house-made e-Commerce analyses that we post weekly on our LinkedIn page.
The results come from our data that are collected at every e-point of sale and analyzed by our consultants. 
Every week, we pick a different retailer in a different country, focusing on a specific online category to offer you a detailed outlook on the FMCG omnichannel. 
Halloween is around the corner and UK retailers are ready!
To continue our UK Halloween series, this time we focused on banners. Over the last 3 weeks, the number of activation days has multiplied by 22 in the "sweets & chocolate" online category. Retailers covered in the analysis: Morrisons, Asda, Sainsbury's, and Ocado.

#UK #eretail #banners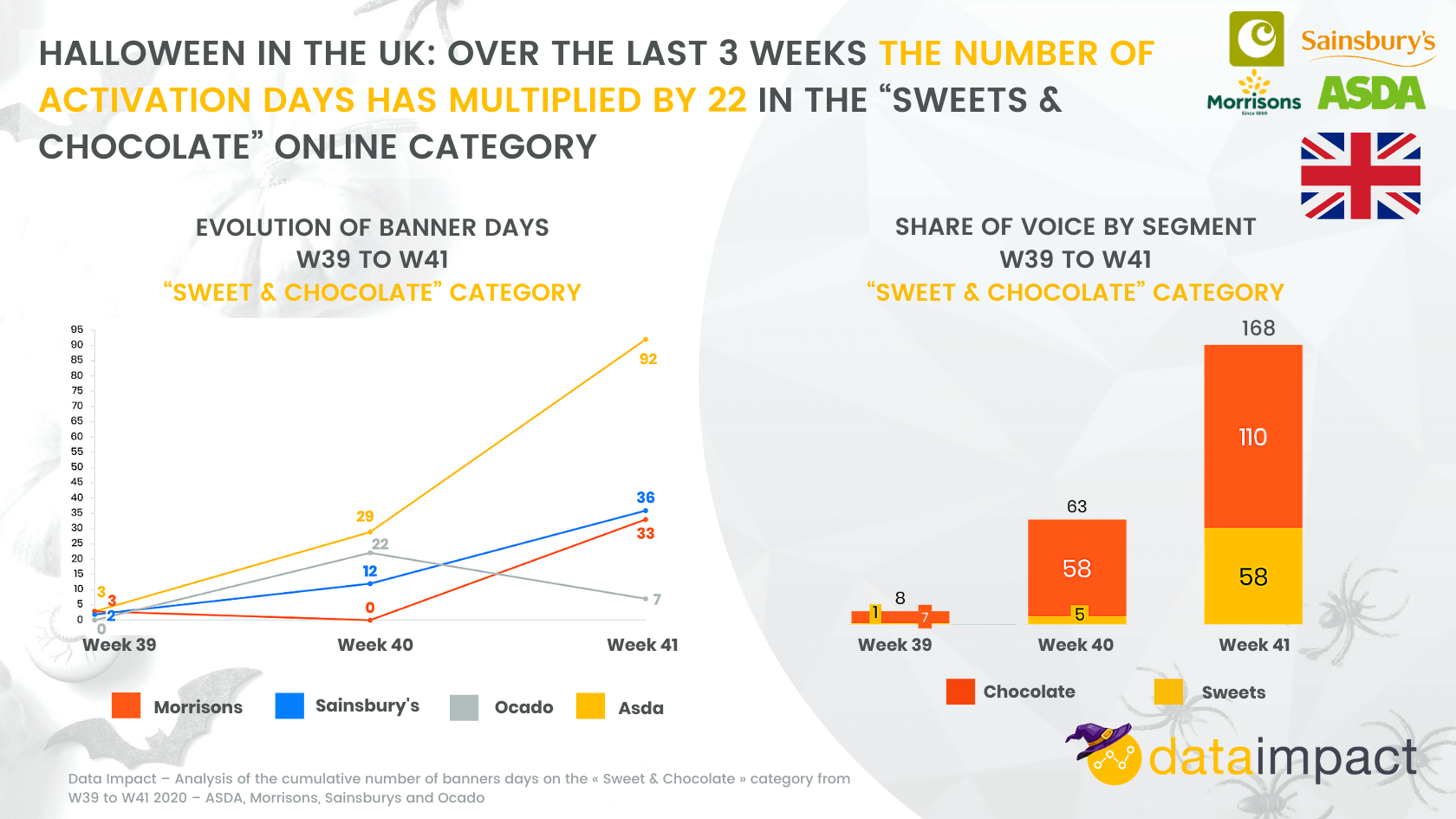 If you want to follow the UK analysis sheets that comes out twice a week on our linkedin page, you should have a look Here. This is the link to the previous analysis we ran on E-Retail Media.
Subscribe to our newsletter