How to optimize the digital shelf for visibility
All of the elements of the digital shelf have an influence on how a product will perform in search ranking, and every retailer has different criteria for search result performance. Naturally, availability is necessary for attaining any visibility. 
Optimizing for visibility on the digital shelf
While different elements of the digital shelf have differing weight at different retailers, a data analytics provider can ensure that the elements you have do score well and that the elements that are important for a retailer are optimized. 
Product images designed for the digital shelf
Product image is in one sense the most important element on the digital shelf. it is not appropriate to simply reproduce existing packaging and use it on the digital shelf. Packing imagery must be designed and optimized for online visibility because how something appears digitally is quite different from how it appears in a physical store.
Imagery must be clear and visible and every detail in terms of packaging content, size or weight, nutritional information, etc. must be re-thought and designed to exist as different images online. Remember, consumers cannot pick up your packaging and inspect it the way they can in a store so each image must be designed to quickly give them the information they seek.
Optimizing online organic and paid search
Scoring well in search is so competitive and includes so much churn amongst the top ranking products that it's worthwhile for many brands to pay for search results during certain periods.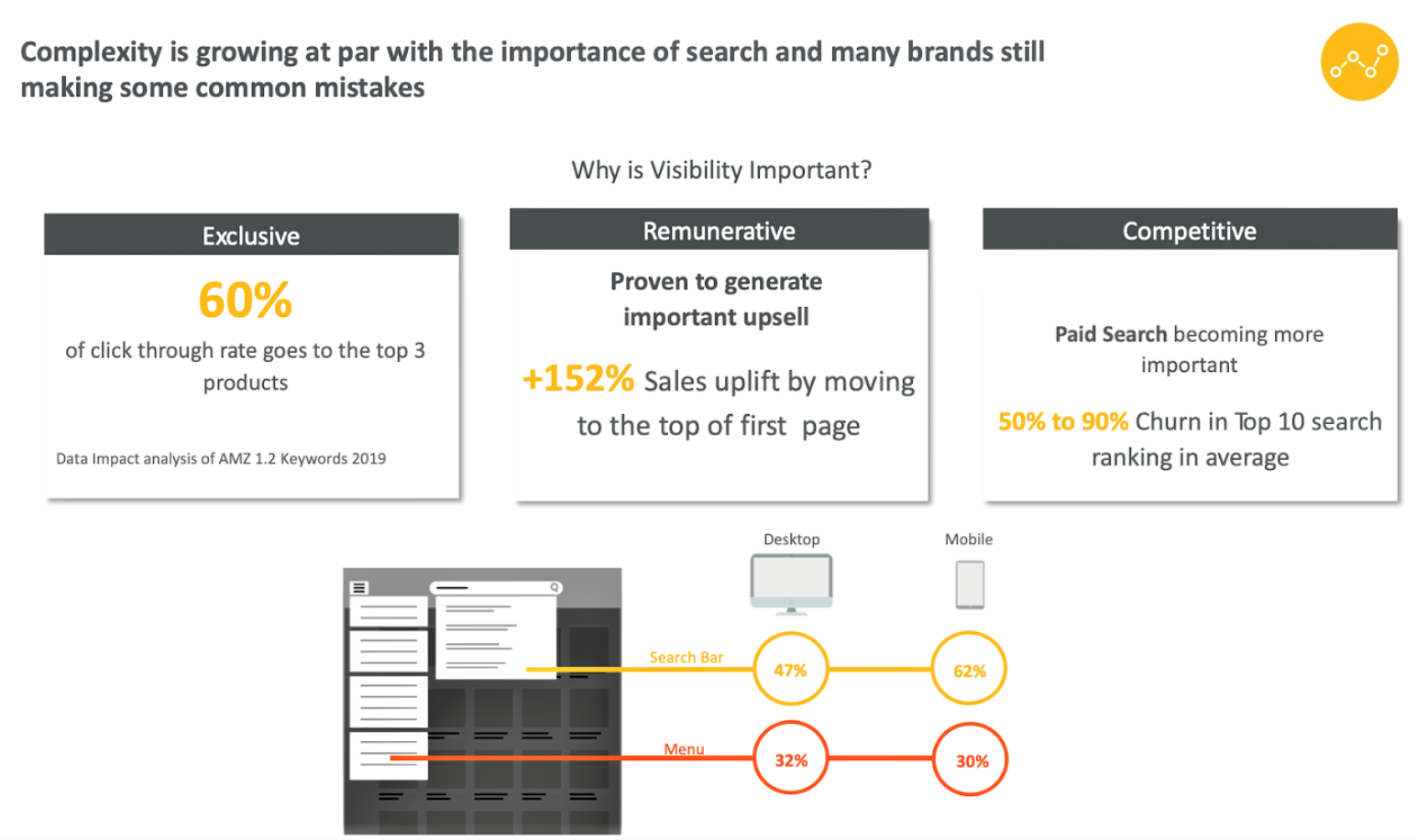 Amazon and the impact of search on sales
Search is incredibly important on Amazon (*internal* 3DS). 70% of customers never click past the first page of search results, and 35% of them will click on the very first product featured. 64% of clicks will be on the first three items displayed in the search results. Clearly, ranking on the second page of Amazon's search is a far cry from being on the first. 
Market share monitoring on Amazon with data analytics
Performing well on Amazon's search algorithm is a complex task because the algorithm is proprietary. However, getting it right and ranking high is a necessity, as outlined above. The task is so complex that it can only be accomplished at scale with a reliable data analytics provider. To get an idea of what's involved, Data Impact has compiled the following table to indicate how many factors are at play: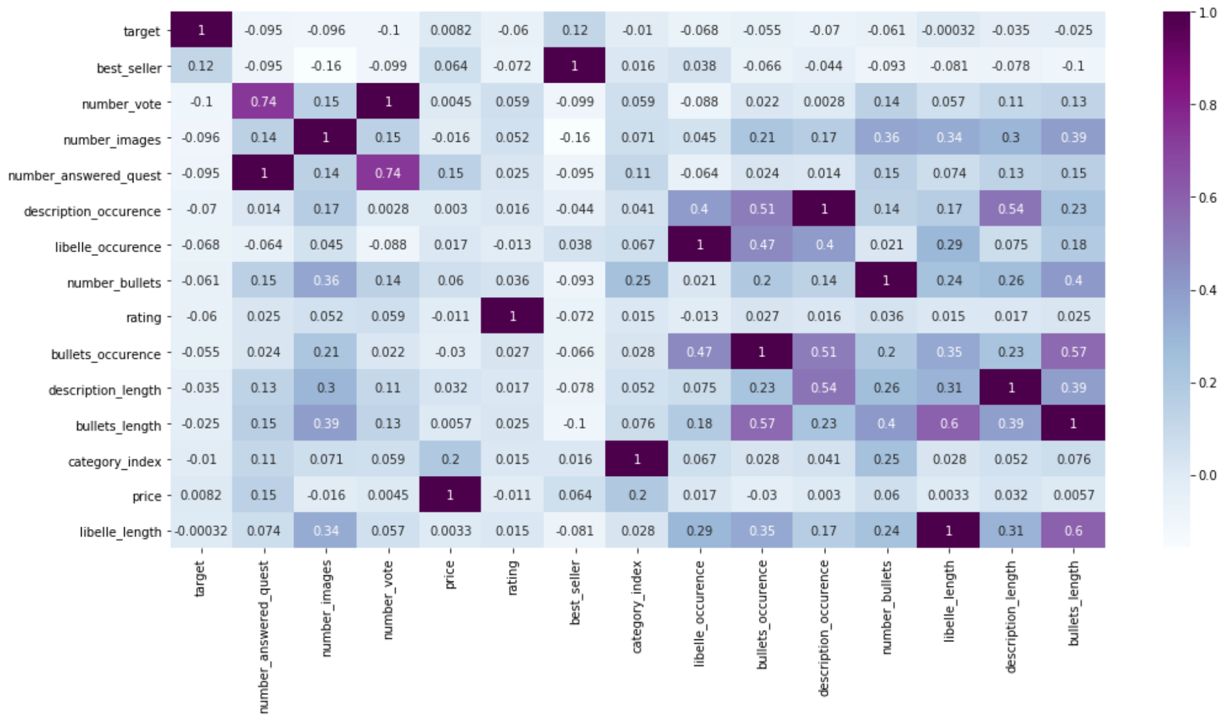 Subscribe to our newsletter